Reading Time:
5
minutes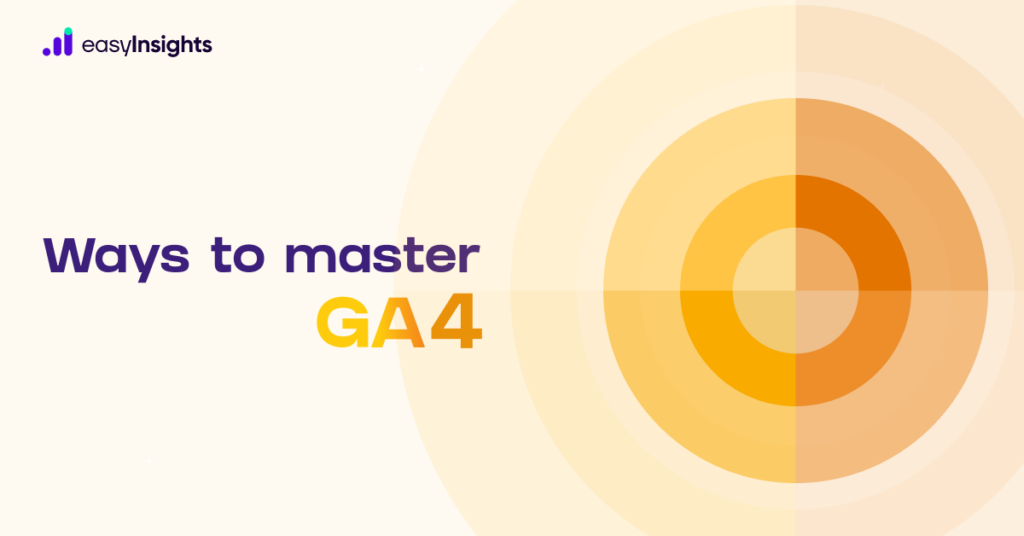 Metrics and dimensions are the foundation of every report and analysis in GA4. GA4 (Google Analytics 4) appears to be around until at least 2028. This is based on the average lifespan of each Google Analytics version – Urchin (1997), Classic (2005), Universal (2012), and now Google Analytics 4 – which is 8 years (2020). GA4's popularity is growing by the day, and there are some really important GA4 metrics you can track for your business growth that are possibly better than Universal Analytics. Making decisions in the absence of analytics is akin to shooting arrows in the dark. So, this post will teach you how to leverage these key GA4 elements best. Let's take a look at GA4 and the key elements you should consider when creating reports and analyzing data.
Also read: Everything To Know About GA4's New Metrics And Dimensions
Tips to analyse GA4 dimensions and metrics better
Tip 1: Recognize the Difference
This may appear to be a no-brainer, but you will be surprised… Many people (including experienced analysts) mix up metrics and dimensions in GA4. "A metric is tied to a number, but a dimension isn't," some may argue. This is true in the majority of cases, but not always.
Here are two examples of numerical dimensions:
dateHour (example: 2022020202)
screenResolution (example: 1920×1080)
So, how do you tell the difference between metrics and dimensions in GA4?
A dimension is a property of an object that can be assigned various values —> A dimension describes data.
A metric is a single dimension element that can be measured as a sum or ratio —> A metric measures data.
Tip 2: GA4 is not the same as GA3
In GA4, far fewer (default) metrics and dimensions are available. New metrics and dimensions are introduced, while others are phased out. Did you know that in GA4, the bounce rate is not a default metric? GA4 has improved metrics in this area. Simply be aware that when working with GA4, you must change your mindset and be open. You cannot simply replicate GA3's metrics and dimensions strategy.
Tip 3: Get Acquainted
One of the best ways to get started is to go to the GA4 Dimensions and Metrics Explorer. Begin learning about the tool and becoming acquainted with it. You can also request a demo GA4 account. Examine all dimensions and metrics that are available. You can also look at non-default custom dimensions and metrics, such as Event-scoped Custom Metrics, Event-scoped Custom Dimensions, and User-scoped Custom Dimensions.
Tip 4: Use Them in Comparisons
You can create "segments" (named comparisons) based on dimension values in the default reports. When compared to segments, comparisons work differently, but they are a useful addition to the features in GA4. Comparisons in Google Analytics 4 allow you to compare different subsets of data. Comparisons have taken the place of Universal Analytics' segments and filters.
You can, for example, compare all users to desktop or mobile traffic. This feature can isolate and analyze a subset of website or app traffic. You can examine all default reports with this additional layer enabled. Unfortunately, you have to recreate these comparisons when you exit your session and return later.
Tip 5: Create Effective Segments
GA4 significantly expands your options in the "Explore" section. Here you can create segments for a more in-depth analysis. One of the most effective ways to better understand what's going on is to segment your audience. In short, you can currently create segments based on event names, dozens of dimensions, and a few predictive metrics. Predictive metrics for users are only available in user-level segments.
Tip 6: Use Them To Build Your Audience
Building audiences is another great way to work with dimensions and metrics in GA4. A blue button labeled "New audience" can be found in the dashboard. You can use a predefined audience (with predefined metrics and dimensions) or create your own. Let's look at custom audiences now. It's very similar to user-level segments in terms of available metrics and dimensions. You can also create an audience based on LTV, which can be very effective. If you link your GA4 property to Google Ads and leave the Enable Personalized Advertising option checked, your audiences will be available in your shared library in Google Ads.
Tip 7: Configure Custom Dimensions and Metrics
When it comes to Event Tracking, GA4 differs significantly from GA3/Universal Analytics. Every hit is a "event," and you can add multiple parameters to each of your events to provide context. Most parameters in GA4 are not available by default and must be recorded as custom definitions (custom dimensions and metrics). As a result, we recommend mapping out all of the events you want to track, along with the corresponding parameters. Also, in the GA4 interface, register those that are not available by default.
Step 1: In the GA4 interface, navigate to "Custom definitions."
Step 2: Create new custom dimensions and metrics.
They will be available in the "Explore" section after 24 hours. Then you can use them to create custom reports and analyze your data. Additionally, you can use user-scoped custom dimensions in segments and audiences. In summary, custom metrics and dimensions in GA4 are critical components of any GA4 implementation.
Tip 8: Dive Deeper Into GA4 with a Reliable Partner
You are not alone if you felt like a stranger in a strange land when you first logged into your GA4 dashboard. All masters required time to explore the platform and understand how Google has future-proofed its flagship web analytics platform to survive in a digital landscape without cookies in the near future. The transition from Universal Analytics to GA4 will be difficult for many business owners, but it is not one you must face alone. You can master GA4 metrics and dimensions by collaborating with a smart tool like EasyInsights to optimize your digital marketing efforts. You can automatically get analysis-ready data in your dashboard and save a lot of your time using EasyInsights. Click here to know more.
Final Words
We hope you learned something new about GA4 dimensions and metrics. Make the most out of your GA4 metrics and dimensions using these tips and use EasyInsights to automate your dashboard and get analysis-ready.
Wanna see EasyInsights in action? Click here to try it yourself.