Reading Time:
6
minutes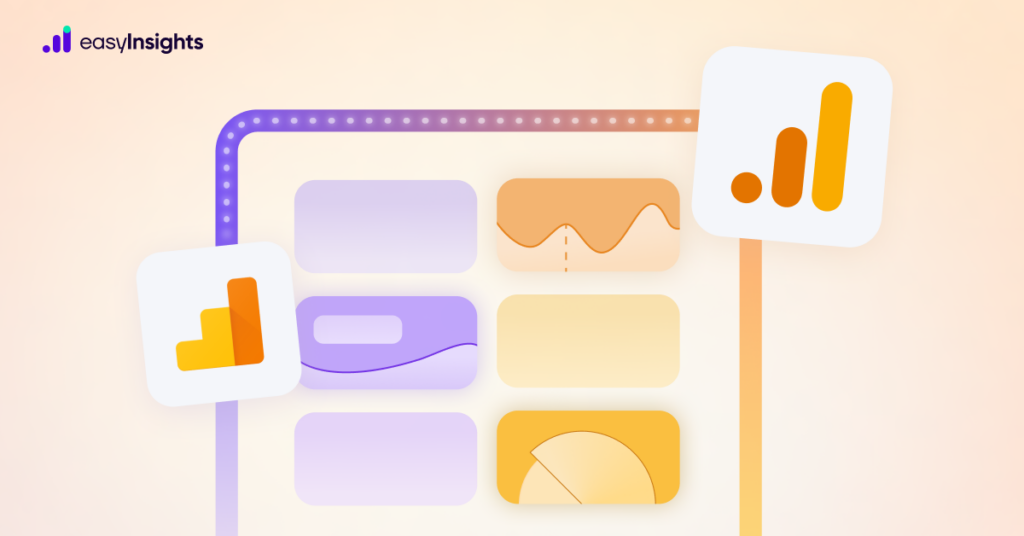 Google will finally close the lid on Universal Analytics (UA) in July 2023. That leaves marketers and data analysts only a few months to migrate to Google Analytics 4 (GA4). If you plan to shift to GA4, you need to go through how-to guides, watch tutorials, and understand all the differences between the two.
One of the biggest differences between UA and GA4 is the acquisition reports. Even though the acquisition reports on both platforms serve one purpose – to provide details about the source of your traffic, such as organic search, social media, PPC, referral links, etc., there are some notable differences in how the two platforms deal with traffic acquisition metrics.
In this blog, we will understand the differences between acquisition reports available in Google Analytics 4 and in Universal Analytics. We will also explore differences in traffic metrics between the two platforms.
The first difference users new to GA4 will notice is that the acquisition reports have been moved to a new location. In Universal Analytics, you had to go to the Acquisition tab > All Traffic > Channels or Source / Medium, and there were all your reports.
However, in GA4, you can access your reports by heading to the Reports tab > Acquisition. Under the Acquisition section, you will find Traffic Acquisition reports along with User Acquisition and Overview dashboard.
Apart from differences, you will also notice some similarities to UA when you access acquisition reports. They are:
For instance, you can select a time range for your reports in both properties. In UA, pre-defined time range options are today, yesterday, last week, last month, last 7 days, and last 30 days.
While in GA4, you get a time range like today, yesterday, last week, last 7 days, last 28 days, last 30 days, last 90 days, last 12 months, previous calendar year, and year-to-date. Both platforms also allow users to create custom time ranges for their reports.
Both GA4 and UA allow you to choose how you want to aggregate your traffic data. You can aggregate traffic data by Channel, Campaign, Source, Medium, and Source / Medium.
Traffic Acquisition Metrics in GA4 vs. UA
The most noticeable difference for new users is how GA4 measures acquisition metrics compared to Universal Analytics. In UA, you worked with a session-based data model that relied on cookie-based tracking to monitor web activity and collect traffic data. With GA4, Google has introduced an event-based data model.
In short, UA collects data based on pageviews, transactions, screen views, etc., while GA4 collects all hits/conversions as events. Here is a breakdown of session-based and event-based tracking:
So, what all changes event-based tracking brings to your Google Analytics property? The most prominent change you will notice is that all your favorite metrics to measure user engagement are missing. Metrics like bounce rate and average session duration are no longer available in GA4 acquisition reports. Instead, you get these new engagement metrics:
Engaged Sessions
Engaged sessions are the number of sessions in which people interact with the content on your website or app. By default, GA4 measures interaction using a set of built-in events, such as scroll and page view. However, you can also measure user engagement through events like clicks, scrolling, form submissions, or other custom events you create.
Average Engagement Time per Session
The average engagement time per session metric shows how long, on average, users engage with your content during every session. The average engagement time per session is derived by dividing the total time visitors spend on your website or app by the total number of engaged sessions.
Engagement Rate
Not all sessions in GA4 qualify as engaged sessions. To give you an idea of which sessions out of the total sessions actually bring engagement, GA4 introduced the engagement rate metric. It is measured as the percentage of sessions that result in user engagement. It is calculated by dividing the number of engaged sessions by the total number of sessions and multiplying the result by 100.
Additional Read: Everything to Know About GA4's New Metrics and Dimensions
Conversion Tracking in GA4 vs. UA
Now let us see how you can access events and conversion data on two platforms. Event and conversion data in GA4 acquisition reports is where it was in Universal Analytics. The only difference is in the process of configuring conversions in the two Google Analytics properties.
As already discussed earlier in the blog, all conversions in GA4 are registered as events, and there are a total of four types of events you can work with:
Automatically collected events
As the name suggests, GA4 automatically collects data for these events. To enable automatically collected events, you need to add a tracking code to your site, and GA4 will collect the following event data – session_start, first_visit, and user_engagement.
Enhanced measurement events
Enhanced measurement events in GA4 provide in-depth conversion data like page_view, click, scroll, etc. They are enabled by default, but depending on your tracking needs, you can toggle them off in settings.
Recommended events
Recommended events help marketers and analysts measure additional user behavior details. These events are not sent automatically and require you to provide additional parameters for each event. Some recommended events are – ad_impression, join_group, login, search, and more.
Custom events
Apart from predefined events, you can also create custom events in GA4 like button clicks, form submissions, sign-ups, purchases, etc.
On the contrary, conversion tracking in Universal Analytics is significantly easier than in GA4. You can access Goals and add new goals in admin settings. You get four types of conversions:
Destination Goals
Destination goals track which web pages users visit and how many times they do so.
Duration Goals
Duration goals track how long users stay on your website.
Pages / Screens per Session Goals
Pages/screens per session goals track the total number of screens or pages users visit in a single session.
Event Goals
Event goals track specific user interaction on a website, like video views, clicks, downloads, etc. Creating event goals in UA is a complex process and requires you to create events using Google Tag Managers.
To Conclude
Whether Universal Analytics or GA4, acquisition reports serve one purpose – help you identify where your website users come from. However, GA4 brings a new interface and a new event-based data model, changing how we track acquisition reports and related metrics. Therefore, before switching from UA to the new Google Analytics, you must get accustomed to all the new metrics and conversions to track your website traffic accurately.
Need help implementing Google Analytics 4? Check out EasyInsights' Quick Guide to Implement GA4 on Your Website.