Reading Time:
6
minutes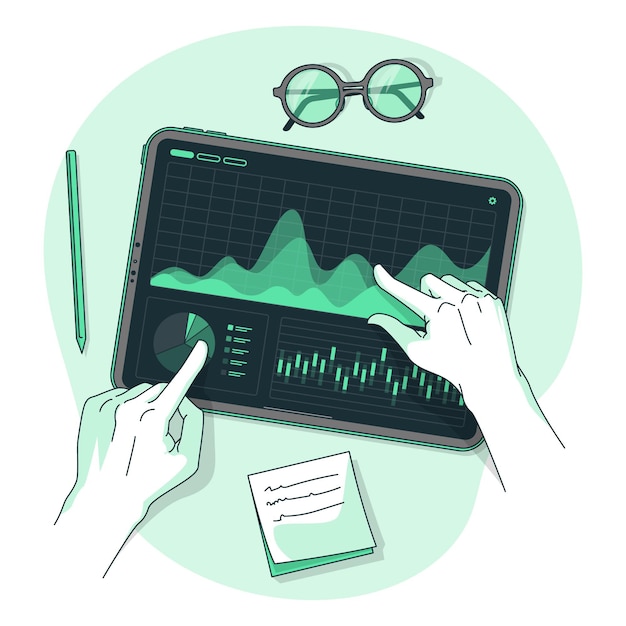 While Google Analytics has an in-built integration with Google Adwords, it doesn't integrate automatically with other ad networks like Facebook, Bing, and Affiliate marketing programs.
That means, if you want to measure your campaign performance against the total campaign spend, you need to manually import cost data into Google Analytics from other ad networks to get access to a more unified analytics report.
Combining cost data with your website's direct response traffic data in Google Analytics has multiple benefits, including:
You get access to marketing cost and analytics data in one place that makes marketing analysis easier
You get in-depth reports of the overall campaign performance
You get insights into the campaign effectiveness through the attribution models available on Google
But of course, since there are no direct integration options available, importing cost data into Google Analytics and generating a cost analysis report takes some maneuvering.
Steps to import cost data into Google Analytics
Step #1: Make sure that you are tracking your campaigns correctly
Before you even start the import process, you need to make sure that Google Analytics is accurately tracking your currently running campaigns. Otherwise, the tool may not be able to distinguish paid ad traffic from organic traffic.
The best and the easiest way to do that is by creating UTM tags for all of your website links. For each URL, you can add source medium, campaign name, term, and content. The URL should be in the following structure:
"https://www.example.com/?utm_source=summer-mailer&utm_medium=email&utm_campaign=summer-sale"
Step #2: Create a new data set in Google Analytics
We need to create a new data set that can load the cost data in it. To do that, go to the Admin section of Google Analytics, select the property in which you want to import cost data, and select 'Data Import.'
In the new window, click on the create button, and select 'Cost data' as the main data set type.
You can now add a name for your data set and select the 'Enabled views' for your dataset. Note that your cost data will only be available for the 'views' that you select here.
In the next step, you will have to select metrics and dimensions of your import data. Note the ID names of all the metrics here because when you upload the CSV file with import data in the next step, the column names will have to match the ID names here so that the data can be accurately imported into Google Analytics.
When you are done, click on Save to create the new data set.
Step #3: Upload your cost data as a CSV file
To successfully upload your cost data, you need to add all the campaign data in a CSV file and follow a specific structure. You will need mainly 5 columns if you just want to report on the cost data/ spend for the different campaigns and platforms.
ga:campaign
ga:source
ga:medium
ga:adcost
ga:date
While you add the data to the CSV file, make sure the campaign name, source, and medium are the same as mentioned in your UTM tags, otherwise, it may become difficult to track visitors on Google Analytics from different links. Also, the dates should be in the YYMMDD format.
To upload the CSV file, go to the Manage uploads section of the new data set you created.
Then click on the Upload file button and select your CSV file stored on your local machine
Step #5 Report on imported data within GA
Once your cost data file is loaded on Google Analytics, it can take upto 24 hours for the data to be processed. To check whether your data is available or not, go to Acquisitions → Campaigns → Cost Analytics. You will start seeing the data here once it's available.
Why Google Analytics is not enough to analyze marketing performance
While Google Analytics does allow users to import cost data and analyze campaign performances, it is still not enough to get an in-depth understanding of the overall marketing performance.
Here are some reasons why Google Analytics is not enough:
No simple & direct way to automate the import process
The steps to import cost data into Google Analytics may seem simple and straightforward, it's not a reliable or long-term solution for companies that have ongoing ad campaigns running on different platforms. You would essentially have to upload CSV files every day for every campaign that you are running. This will in turn end up eating a big chunk of your marketing team's time and efforts which they could have instead used to perform more productive tasks.
Even if you choose this path. If you delay the regular data upload by more than four hours, GA's will show issues in attributing the metrics to the correct dimensions. Also GA's attribution is biased towards adwords and will disfavor other marketing platforms such as Facebook, LinkedIn, Bing, etc.
No option to combine data from CRM or other marketing tools
Even after importing cost data into Google Analytics, the most you can do is analyze how ad spend is directly affecting the overall website performance and conversions. To get deeper insights into customer behavior, you will have to import data from CRM and other marketing tools separately in Google Analytics which can again take a lot of time.
Google Analytics is a web analytics tool, not a complete marketing tool
While Google Analytics is an effective tool and it does give users the option to import data from different sources, the fact is — It is a web analytics tool mainly meant to track web traffic. It is not a marketing tool that can track all the important sales and marketing KPIs.
Even after importing data on Google Analytics, you cannot accurately track your marketing and sales funnels through it. The tool will inevitably leave you wanting for more.
EasyInsights to automate cost data import and streamline the analysis process
EasyInsights is an all-in-one marketing tool that imports data from different sources including Google Analytics, Google Ads, Facebook Ads, and more to give you access to full-funnel stitched data through which you can generate in-depth reports and dashboards.
It automates the entire import process so you don't have to spend hours just trying to stitch all of your marketing data together. EasyInsights is also available as a Google Spreadsheet add-on, which helps in making better data-driven marketing decisions.
Get an EasyInsights demo with live data to see how the tool can help improve your marketing efforts.