Reading Time:
6
minutes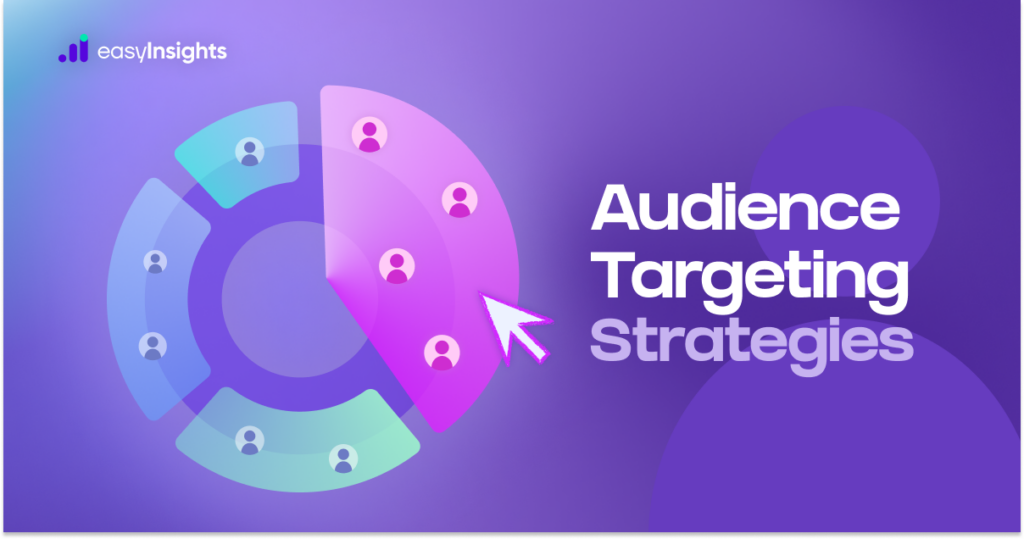 Who is your ideal customer? Most likely, your ideal customer cannot be reduced to a single persona or category. For example, perhaps your company attracts both millennials and Gen Z. You may have both large and small business clients. Today, doing business means seizing opportunities to reach new audience members across platforms, borders, and demographics. Therefore, a split audience is completely normal.
However, the ability to conduct business anywhere and everywhere presents two distinct challenges: identifying your target audience and communicating effectively with them. The more you can identify your customer groups' wants and needs, the easier it is to create optimized marketing campaigns for each group. Moreover, targeting your audience requires relevant data, which helps you create effective strategies to communicate with them.
You've come to the right place if you want to target your prospective customers better and stop wasting ad spend on people who won't convert. Today, we will go over some tried-and-true audience-targeting strategies with you. Let's hop right into it.
What is Audience Targeting?
The definition of audience targeting is straightforward: It is the practice of segmenting consumers based on demographics, behaviour or interests in order to find the holy grail of the right person on the right device at the right time. This may appear to be self-explanatory, right? Your target audience isn't a single entity, and you shouldn't market to them in a one-size-fits-all manner.
Consider the financial implications of better audience targeting. According to the research, the two most important factors in achieving multichannel marketing ROI are accurate data (73%) and understanding audience needs (70%).
With audience targeting, you increase your chances of reaching consumers who are interested in your products or services with relevant messaging. It also reduces the likelihood of wasting ad spend on uninterested eyeballs and assists in moving potential customers down the metaphorical funnel. And it produces results.
Tim Brown, marketing insights manager at Pacific Digital Group, for one, believes that psychographics—values, affinities, and motivations—are a more accurate targeting goal than demographics.
Strategies to Effectively Target Your Audience
#1 Increase reach with Google In-Market Audiences.
Display campaigns in Google Ads are effective, especially when targeting an audience that has never heard of the company. You can target consumers who are researching your products or services using Google's in-market audiences feature. Google Analytics reports can assist in identifying the best-performing Affinity Categories and In-Market Segments. Once we have our insights, you can create different ad groups for each audience and create messaging that is relevant to them. This works because you are making data-driven decisions.
The in-market audiences are those who are already out there, searching, reading, comparing, or even planning to buy a product or service but are not directly or indirectly engaged with your brand. Machine learning can predict what a user is interested in and when he is ready to convert based on past searches, keyword activity, and browsing behavior. In-market targeting ideally aims to broaden your reach with high buying intent and provides a practical customer acquisition strategy.
Visit the Help Center or contact your AdWords Account Manager to learn more about Google in-market audiences.
#2 Use Facebook custom audiences and retargeting.
Despite its data privacy issues, Facebook remains the social platform with the most formats for targeting, reaching, and engaging potential customers because it is a personalized data platform. Facebook ad targeting, for example, allows you to reach users based on demographics, interests & behavior such as age and location, job status, relationship status, interests, hobbies, purchase history, and so on.
One of Facebook's most important features is the ability for businesses to target users on the platform based on their interests. It only shows users relevant ads based on their preferences. It does not bombard them with irrelevant information. This allows us to create content and advertisements that our users value. Because Facebook users' attention spans are short, short videos are the most effective format. And once the user interacts with the ad, it is possible to retarget that consumer with another ad in order to entice them further down the funnel.
Visit Knowledge base to learn more about Facebook Audience targeting.
#3 Remarketing with Google Ads
Google Ads audience targeting is extremely effective. A marketer can download, view, and assign existing audiences in Google Ads Editor. We can target remarketing lists, custom combination lists, life events, and interest categories depending on the campaign type. It enables marketers to conduct extensive A/B testing and create 'ad clusters' to compare the most effective campaigns. Remarketing can also assist brands in connecting with people who have previously interacted with your website or mobile app. Creating remarketing lists is especially useful for targeting an audience that has previously expressed interest in your product or service.
#4 Make SEO a priority.
Organic SEO is the best audience targeting method available because nothing beats being in front of the customer when they search for exactly what you have to offer. If your brand ranks high for relevant terms, it reaches out to everyone who is actively looking for your products and services. Furthermore, search frequently indicates purchasing intent, whereas targeting ads to demographic data and tastes is always a gamble that you will receive them at the right time. Your audience has already demonstrated that they are looking by typing it in search.
#5 Use LinkedIn Targeting
One of the most effective strategies for audience targeting has been to translate job title targeting into keyword research. You can scrape the content on the LinkedIn profiles of various professionals based on their job titles. Then you can use this content to generate keyword lists to strengthen your search campaigns and audiences. It's similar to reading reviews on an e-commerce website.
Options for audience targeting include LinkedIn-sponsored content, native content, and site-based display targeting. Too many marketers overlook networks like these because they are regarded as irrelevant. In reality, they're excellent options for testing messaging, launching campaigns, and reaching specific targets quickly and affordably.
Visit the Help Center or contact your AdWords Account Manager to learn more about Google in-market audiences.
#6 Begin tracking
Adding event tracking to your site reveals how visitors interact with your site and can assist you in developing a more effective online presence. With just latitude, longitude, and date, marketing companies can capture phone IDs and serve ads based on geography—including location up to six months ago.
Location-based marketing involves displaying relevant content to mobile device users based on their current or previous location. Geofencing or geotargeting is a popular way to use location data. For example, if people visit a real estate office, the company could target an ad to those in the area to encourage them to come in and buy a home or list their house for sale. According to a Factual report, 9 out of 10 marketers said location-based advertising increased sales.
Location-based marketing technology helps marketers win business and improves customer relationships. Marketers who incorporate location-based advertising into their marketing strategy better understand their customers' needs, allowing them to meet those needs while also increasing customer engagement.
Wrapping Up
Any company that wants to stay competitive should prioritize audience targeting. Improved audience intelligence ensures that your marketing messages are delivered and that you are not missing out on opportunities to reach your most valuable audience segments. This includes both current and prospective customers.
Rather than manually sorting through massive amounts of data, consider letting EasyInsights do the work for you. Our platform assists busy professionals in extracting data from multiple platforms and storing it in a single location for analysis. This allows you to use this data to make important targeting decisions. If you haven't already, give EasyInsights a shot. Click here to learn more.